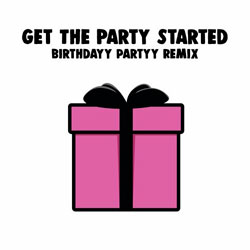 Birthdayy Partyy is an EDM brother duo from Chicago. With remixes for such artists as Justin Timberlake, PINK, and J-Kwon, the guys have shown their potential and are ready to compete with star producers and DJs.
We'd like to share with you Birthdayy Partyy's smashing rework of <a Read more…
The post PINK – Get The Party Started (Birthdayy Partyy Remix) appeared first on Club Dance Mixes.