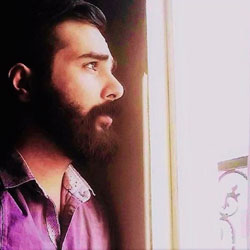 Amin Khani is an electronic music producer and singer-songwriter from Tehran, Iran. He's been supported by many artists such as Unkle Bob, Dj Yasser, and others. He has remixed such stars as Justin Bieber, Ed Sheeran, Alan Walker, The Chainsmokers, Drake, and many others.
We'd like to share with you Amin Read more…
The post Sam Smith – Too Good At Goodbyes (Alexamin *Amin Khani* Remix) (and David Onka) appeared first on Club Dance Mixes.